If you're considering a move, then you already know that it can be a bit challenging, especially if you're thinking of moving yourself. Moving heavy or fragile pieces of furniture is especially tricky. We've all heard horror stories of people who underwent a move only to find that rather valuable pieces of furniture had been damaged and even destroyed by the time they arrived at their new place. At Lex & Voss, we have learned how to move furniture the hard way. When we first started our business, we did things ourselves, but these days we rely on the help of a professional moving company, Imperial Movers (www.imperialmovers.com). If you're looking for reliable moving services in Manhattan, Brooklyn, or Queens, these guys are some of the most reliable NYC movers. Here are some tips they taught us to help make moving your furniture as smooth and safe free as possible.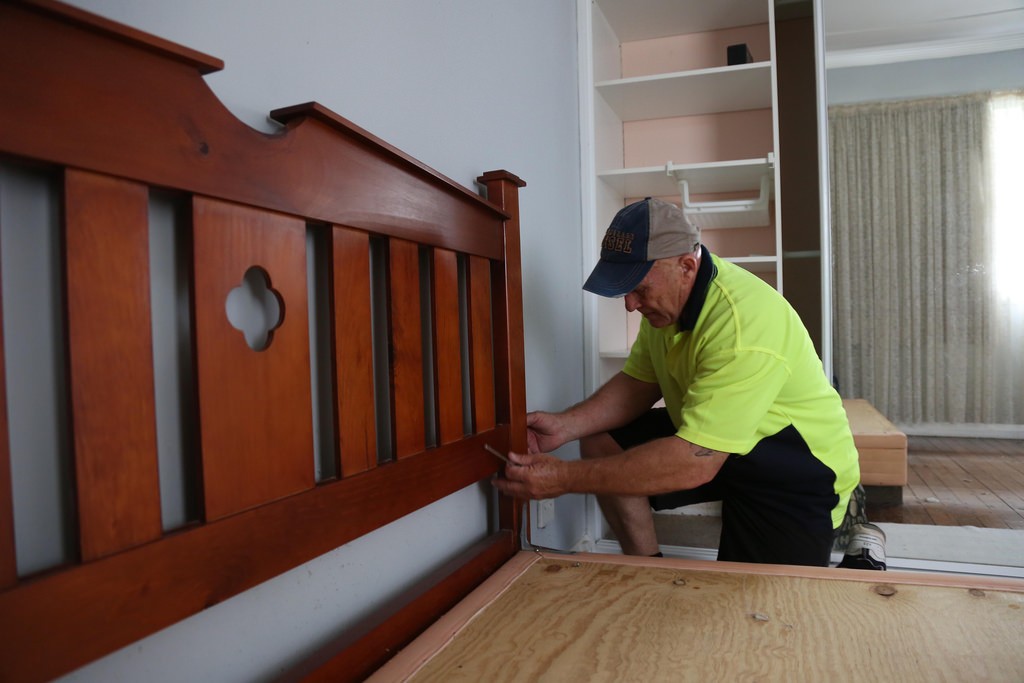 Equipment and Packing Supplies
First you need to ensure you have the right equipment on hand. Proper tools and supplies will not only protect your furniture, but it will keep you safe from injurty. Here's some equipment to buy to ease the move:
Tarps
Moving blankets
Plastic sheets
Furniture and mattress bags
Packing tape
Sturdy tie downs such as ropes or bungee cords
Good, sturdy, waterproof work gloves
Moving boxes
Step stool
Labels
Moving truck
Additionally, it's a good idea to get at least two people to help you move the furniture, since many items like couches are heavy. After reading this list, you can probably understand why we leave all of our clients' moves up to a well-equipped moving company.
Protect Your Walls and Floors
Before moving anything, make sure you cover your floors and, if necessary, your walls with boards, plastic, or thick paper. The last thing you want to deal with is having to replace flooring damaged by the legs of heavy furniture or repaint walls that get scratched during the move.
How to Use Boxes and Padding
Put what you can inside of moving boxes (i.e. cushions, throw pillows, and bedding). These are boxes that are specifically designed to be stacked on top of each other without crushing. Label all the boxes with their contents and the room they are supposed to go into. Try not to place items that are to go into different rooms in the same box.
If the item can't fit in a box, wrap it in padding or plastic wrap. Make sure it's packed securely enough to guard against punctures and dirt. It's especially important to wrap the legs and corners of furniture in padding to guard against nicks.
When it comes marble tabletops, mirrors, moveable shelves and large pictures, take extra precautions. You really can't use too much padding on these items. Take out all screws and other hardware, and put them in a sealable bag. Put them in a drawer or attach them somehow to the furniture itself.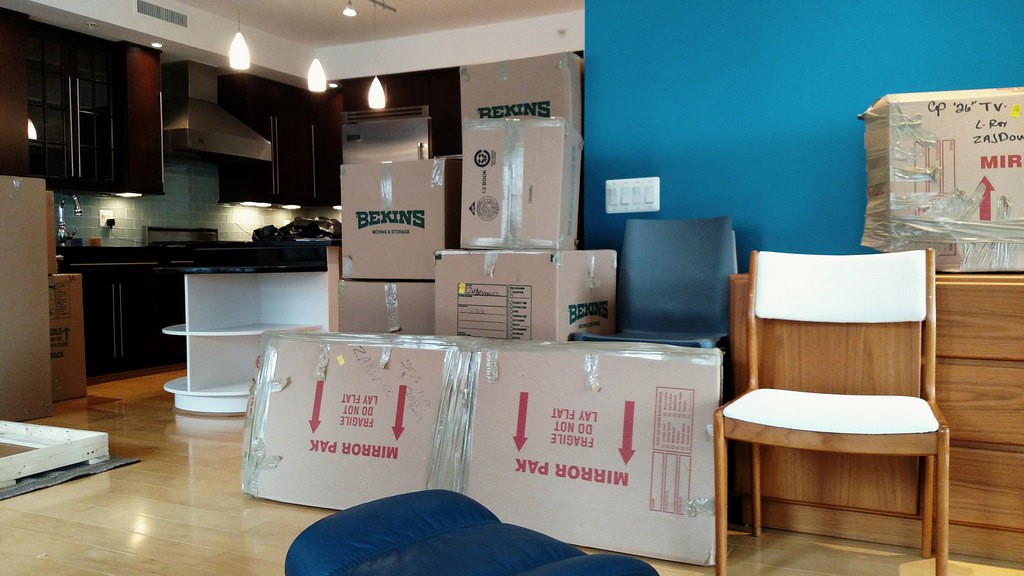 If possible, take your beds, tables, desks, hutches, and dressers apart, and wrap the disassembled pieces in padding. Be especially careful with furniture that has some element made out of particle board. While they should be disassembled, the particle board may not be as strong when the furniture is put back together.
A Word About Appliances
Defrost the refrigerator between one and two days before loading it. Make sure to avoid laying the refrigerator on its side, which can damage the compressor. Do not use the washing machine on the day of the move. It should be drained at least 24 hours before it's loaded. Make sure all appliances are completely dry prior to the move!
Loading
When you're loading your furniture, put a tarp down on the trailer or truck floor and station one or two people on the truck. These are the people who are going to stack the items after they're brought to the truck. Make sure that the route to the truck from your door is clear.
Start loading the trailer from the front and work backward toward its door. Stack the boxes to the ceiling, with the heavier boxes on the bottom and the lighter boxes on top. Everything should be stacked tightly to make sure nothing slides around and can get damaged. Then, tie everything off with a rope or bungee cord to keep it steady.